M48ITSBatch Freezer Equipment
Create_time:2019-10-28 Views:1912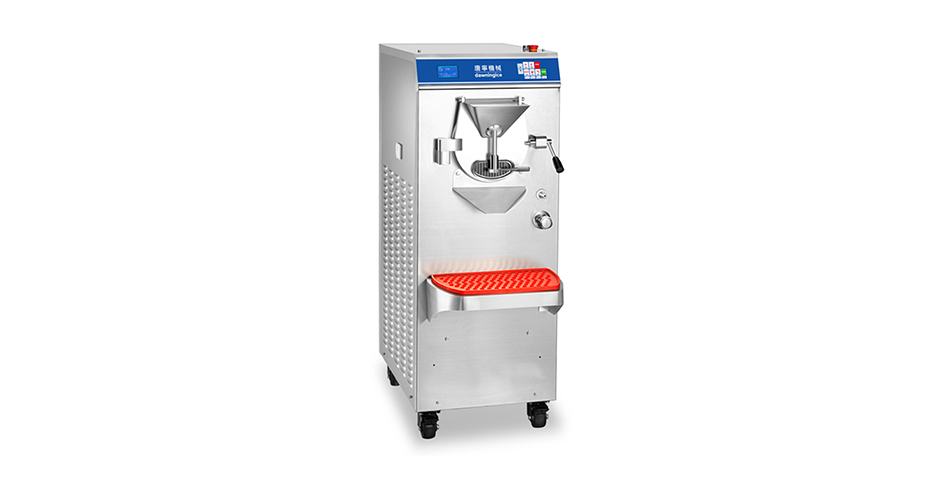 Production of Italian ice cream, premium ice cream, fruit ice cream, and frozen custard.
  technical specifications:
  ● there are two advanced ice cream manufacturing modes to produce various world-class high-quality ice cream.                    .
  ● safe operation: the door of the machine is not closed, and the machine cannot operate. There is a fence at the discharge of the machine to protect the operator.
Adjustable height table.
  ● built in and retractable hidden cleaning faucet can increase working efficiency.
  ● water cooled model, built-in automatic flow control system, can save water consumption and cost.
Digital, programmable control system
  ● digital display can operate the machine accurately and safely
Double speed ice cream manufacturing mode can produce Italian ice cream with low expansion and American ice cream with high expansion and ice products such as custard
  ● in the process of making ice cream, you can increase or reduce the ice making time at will to obtain the best ice cream
  ● waterproof operation panel can ensure the safety of workers

  Product parameters:
Model

Mix Tank Capacity

Range

Production/Hour

Process Time

Min

Dimensions

Weight

Refrigeration System

Power Type

Power

(380v)

kw

(Liter)

(Liter)

(Liter)

Width(mm)

Depth(mm)

Height(mm)

Net weight(kg)

Gross weight(kg)

M28ITS

4

1-2.5

20

4-7

408

810

845

140

180

3hp

water or air

380V/3/50Hz

220V/3/60Hz

220V/1/150-60Hz

4

M42ITS

6

1.4-4

35

6-9

480

750

1325

180

230

4hp

water or air

380V/3/50Hz

220V/3/60Hz

220V/1/150-60Hz

5

M48ITS

10.5

3-6

50

8-10

520

860

1365

295

350

6hp

water or air

380V/3/50Hz

220V/3/60Hz

220V/1/150-60Hz

6.6

M72ITS

18

5-14

72

9-13

520

830

1385

315

370

6hp

water or air

380V/3/50Hz

220V/3/60Hz

220V/1/150-60Hz

9

M140ITL

31

10-22

110

10-15

630

1040

1365

370

430

10hp

water

380V/3/50Hz

220V/3/60Hz

220V/1/150-60Hz

12